Flicts, from Ziraldo, on the Solar Stage. Show!
30/11/2018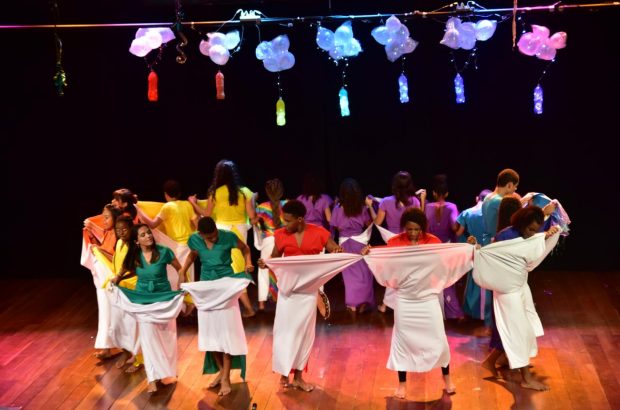 The School of Theater Solar Meninos de Luz brought to the stage three stories about bullying.
The precise direction, delicate sets and costumes, the fun and engaging texts, enchanted the performance of this year's Theater School, but the biggest surprise was due to the students' performance.
In "The Ants and the Grasshopper", based on the text of Aesop, we saw the PreSchool magically led by Professor Cheila and the musical performance of the Acalantos, who took the whole scenario with their presences and songs.
Already in the second story: "The Origin of Summer", a prologue by Luiz Fernando Veríssimo, we witnessed a diversity of characters, with warm interpretations, where the students of Fundamental I went deep into the characters. A show!
The afternoon was a surprise with the presentations of Elementary School and High School, which brought the story "The Rainbow of Us Two," inspired by Flicts de Ziraldo. The presenter of the "Best, Biggest, Less Worse Sunday Program," Jonathan de Oliveira Teodoro, gave the mood of the story. An artist is born at Solar! What about Flicts, by Julia Pinheiro Bernadino? It seemed to leave the book, very truthfully, exploring in depth the difficulties of being accepted by other colors. Eduarda Silva Eiko brought an imposing and majestic Sun, with a firm and confident performance.
Our thanks go to Musa Cia Teatral, who is responsible for the artistic production and for his fully dedicated teachers, who work writing, teaching, settling, directing, etc.
This project involves all Solar Meninos de Luz and is only possible because it is sponsored by the Municipal Culture Incentive Law of the Municipal Secretary of Culture.