First General Team Reunion of 2018
07/02/2018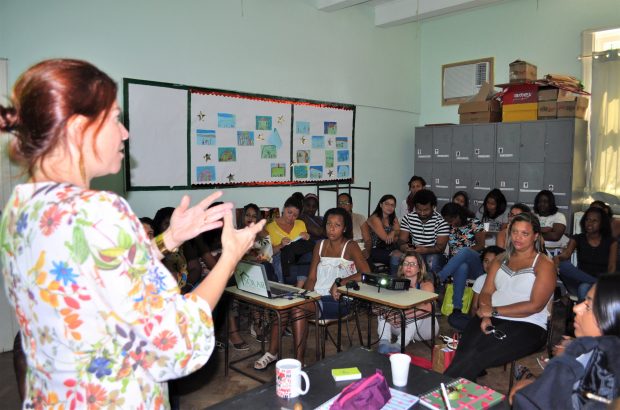 Between the 1st and the 7th of February, it happened the first General Team Reunion (GTR) of 2018. Educators and teachers of Early Childhood Education and Elementary School I met to talk about future projects and what has already been accomplished this year. The meeting aims to update and prepare our educators more and more.
Among the activities carried out, there was a lecture on Nonviolent Communication with coach Luciana Moreira, a lecture on The Importance of Psychomotricity for Early Childhood Education with teacher Paula Cerry, a lecture on Inclusion in Education with the pedagogue Alessandra Almeida, a lecture about Obstacle Overcoming with Kleide Correia, a behavioral profile test and classroom setup, among others.
With care and preparation, each of them can continue to help Solar to Educate to Set Free.